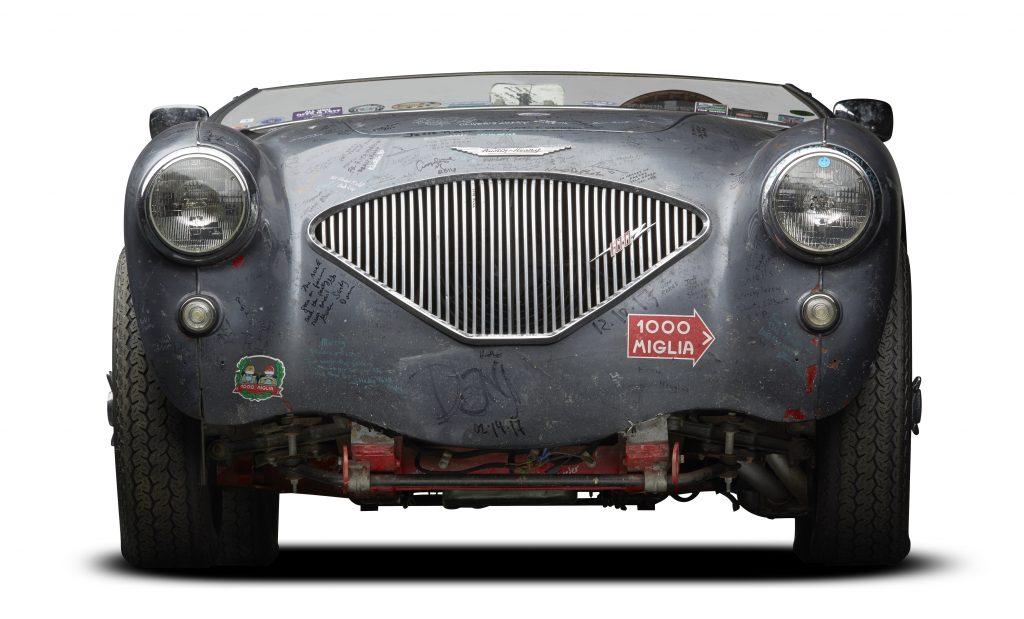 Michael Furman has photographed more significant cars than likely anyone in history, including 24 Best in Show winners at the Pebble Beach Concours d'Elegance. In his Philadelphia studio or on location around the world, Michael paints with light on the canvas of the world's most celebrated cars. His camera renders LeMans and Indy 500 race winners, and the world's most rare, beautiful and valuable cars – all published in the pages of beautiful books from the bespoke CoachBuilt Press.
Michael tells me the story of the favorite car he has ever photographed, and a picture forms in my mind of Grace, the Austin Healey 100 driven over 340,000 miles to give children with cancer a ride in a sports car.

I can hear the beginning of Grace's story echo through time from 2011.
"Let's drive seven thousand miles in a sixty-year old Austin Healy 100! I just bought it online, sight unseen!"
It's hard to imagine what John Nikas' first thought was as he listened to his friend, Mike Newsome, describe 'the plan' to drive across country.
John said yes, but before the trip could happen, Mike was diagnosed with cancer, so John decided to press on alone to inspire his friend's recovery through a 'never give up' dedication. "Drive Away Cancer Now" was formed as a non-profit along the journey and continues to support children with cancer.
Ultimately, history tells us that at some point John said to himself, "If seven thousand miles is good, fifty thousand miles must be better!"
The legend of Grace was born.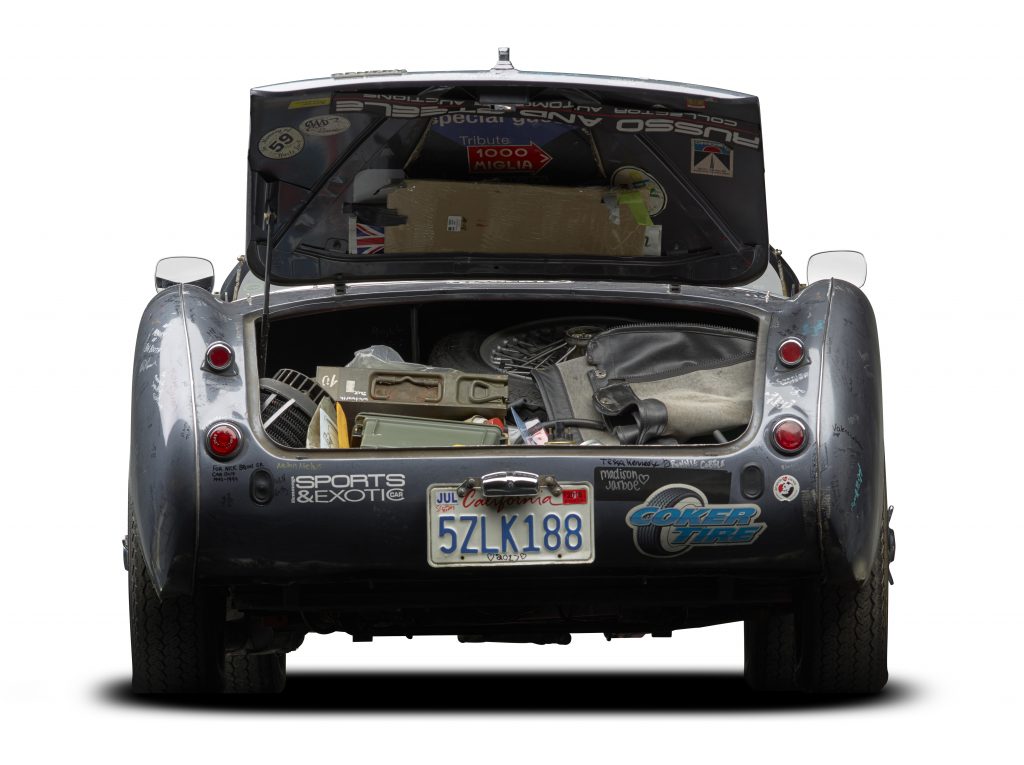 In a private collection in California, Michael works diligently with his crew of four to photograph another unique car, a faithful shop-tool built recreation of the original competition bred "49 FXN" lightweight E-type Jaguar Low Drag Coupe. As Michael works he tells me the story of John Nikas, Mike Newsome, and Grace.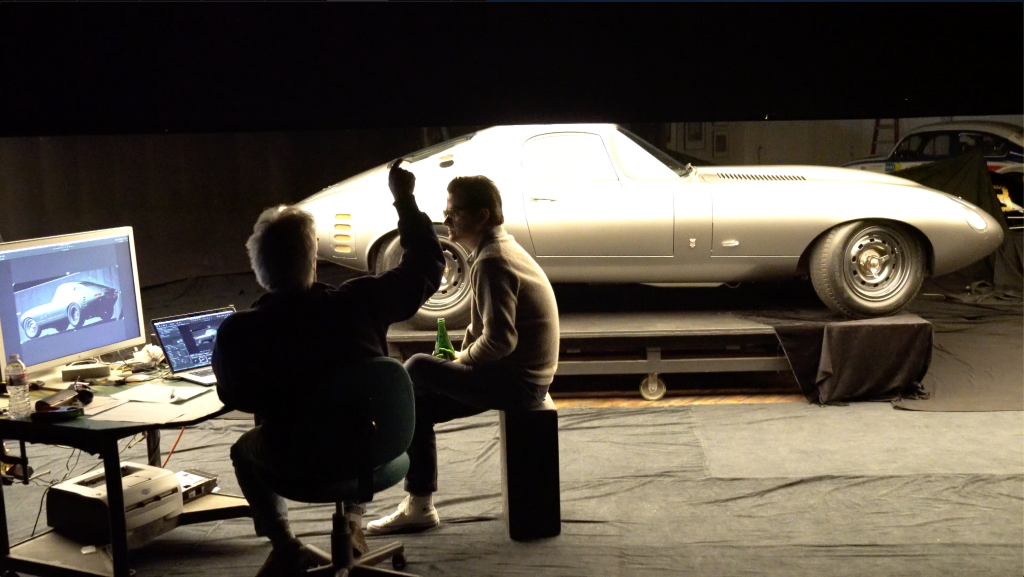 Photo credit: Michael Furman